Phasor Corporation Partners with Gamatronic
Phasor Corporation is proud to announce that we are now a Manufacturing Representative for Gamatronic Electronic Industries LTD.  Gamatronic has been designing cutting edge UPS systems for more than 40 years for the most competitive industries all over the world.  All of their systems are developed, designed and manufactured in house.  Similar to Phasor Corporation, Gamatronic is a dedicated, professional company with strong ties to the community.  As a team, we look forward to better serving our clients as well as improving our industry.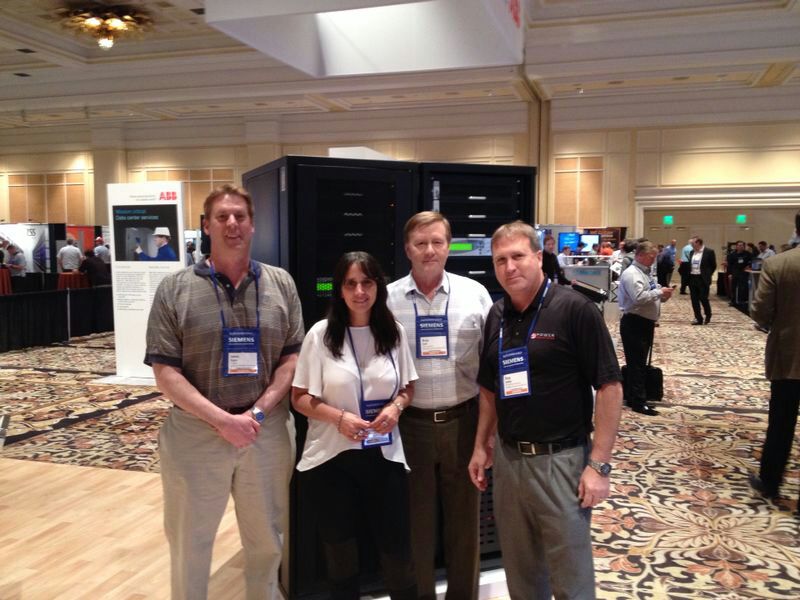 -Jim Regan, President of Phasor Corporation, seen here with fellow Manufacturing Partners and Ilanit Gedalyoviche, North America Sales Manager for Gamatronic at the AFCOM Data Center World-Global Conference in Las Vegas, Nevada on May 2, 2014.
For more information about Gamatronic Electronic Industries please visit their website  http://www.gamatronic.com/